Kylie Minogues secret boyfriend revealed
Kylie Minogue only split from her cheating fiance Joshua Sasse last year.
But its now been reported ..
---
Kylie Minogue only split from her cheating fiance Joshua Sasse last year.
But its now been reported the pint-sized popstar has already found love once again.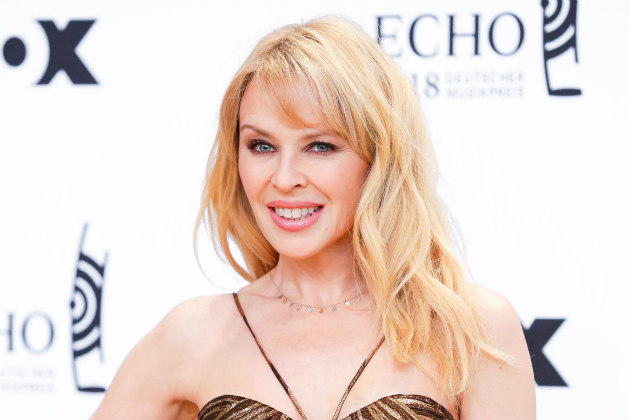 The Golden singer has apparently been secretly dating GQs creative director Paul Solomons since they were introduced in February this year.
A source told Reveal magazine: "Kylie had been cautious of getting involved with any body long-term, but so far things have been going well for her and Paul.
"Kylies in no rush to get into a serious relationship, but shes enjoying the attention.
"Both Kylie and Paul are keen to keep their close friendship under wraps."
Kylie recently revealed she contemplated having children without a partner following her break-up – but now thinks shell never have a child of her own.
The singer admitted she ruled out the idea of doing it alone after she explored it in the wake of her split from Joshua last year, and believes that shes more likely to become a stepmother than have her own family.
And if that doesnt happen, Kylie is content with being an aunt to her siblings kids.
"I did pursue that [having children alone]. That obviously wasnt the path for me, either," says Kylie, 49. "But, I think now I love being an auntie.
"And I mean, if I was to meet anyone – that sounds really gloomy – but if theres one person on the planet Earth who might like me and I might like them, the chances are pretty high that that person would have children anyway…
"So I think its more [likely] in that vein, than having children of my own."
The Aussie star parted ways with British actor Joshua, 30, in February 2017 and this proved tough for Kylie.
However, she now admits that she thinks she was "deluded" to ever think that the romance could work.
"I think we all know that things were not going great in my relationship, but when youre kind of deluded and youre thinking maybe, maybe… maybe this needs saving," Kylie tells Vogue Australia. "Turns out, it didnt."
The post Kylie Minogues secret boyfriend revealed appeared first on Woman Magazine.