Paul Hollywoods 22-year-old girlfriend has spent years trying to woo older men claims friend
Paul Hollywood on 'This Morning' TV show, London 26 May 2017
Paul Hollywoods 22-year-old g..
---
Paul Hollywoods 22-year-old girlfriend has come under fire after her friend claims shes spent years trying to woo older men.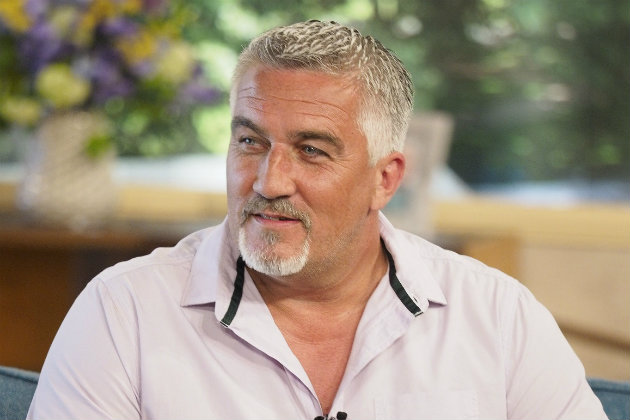 The Great British Bake Off star was revealed to be dating Summer Monteys-Fullam last month after the pair were spotted on a romantic getaway together in Mauritius.
And Summer has since opened up about their romance for the first time, admitting shes not at all bothered by the 30-year age gap and is loving life.
However, now a friend of Summer has claimed that her pal has hit the jackpot with Paul after she used to post sexy shots of herself online in a bid to attract older men.
Speaking to The Sun, Rachel Turrell said: "She was reluctant to show her face on websites, but knew she had a gorgeous figure and wasnt afraid to show it to people.
"It made her feel sexy knowing she turned so many people on."
Rachel, 24, also revealed that Summer is a real party girl, adding: "Shes wild and we had some unforgettable times. We drank champagne then looked for men.
"Summer always liked older men — they treated her like a princess."
The pair met last year at Pauls local pub in Ickam, Kent where he was organising a party for his estranged wife Alexandras birthday.
Since then, theyve been spotted looking very loved up numerous times, with Summer even posting a gushing Instagram photo thanking Paul for turning her from a girl to a woman last month.
The 52-year-old telly presenter announced he was getting a divorce in November following almost 20 years of marriage to Alexandra, with both confirming that their focus would be on their 17-year-old son Josh.
The couple had previously split in 2013 when Paul admitted to having an affair with Marcela Valladolid, his co-star on the short-lived American version of GBBO.
He reunited with Alexandra several months later and said that the fling had been the "biggest mistake" of his life.
The post Paul Hollywoods 22-year-old girlfriend has spent years trying to woo older men claims friend appeared first on Woman Magazine.