Trump-Kim summit 'could be in Korean DMZ'
Donald Trump has revealed that his landmark summit with Kim Jong Un could take place in the demilita..
---
Donald Trump has revealed that his landmark summit with Kim Jong Un could take place in the demilitarised zone straddling the Korean border.
Having touted the idea on Twitter on Monday morning, the US President told reporters at the White House that he liked the idea because of the potential for a "great celebration" to be had "if things work out".
Mr Kim became the first North Korean leader to step over the military demarcation line that divides the peninsula since the end of the Korean War in 1953 when he met South Korean Moon Jae-in last week, and Mr Trump is keen to head to the DMZ himself.
:: Trump 'deserves the Nobel Peace Prize'
"There's something that I like about it because you're there, you're actually there, where, if things work out, there's a great celebration to be had on the site, not in a third-party country," he said.
"It has the chance to be a big event."
Mr Trump added that Singapore was also being considered, but said he was confident the historic meeting would be a "great success" no matter where it took place.
He tried to make a visit to the DMZ during his tour of Asia in November, but was thwarted by fog.
:: North Korea resets clocks to match time zone in the South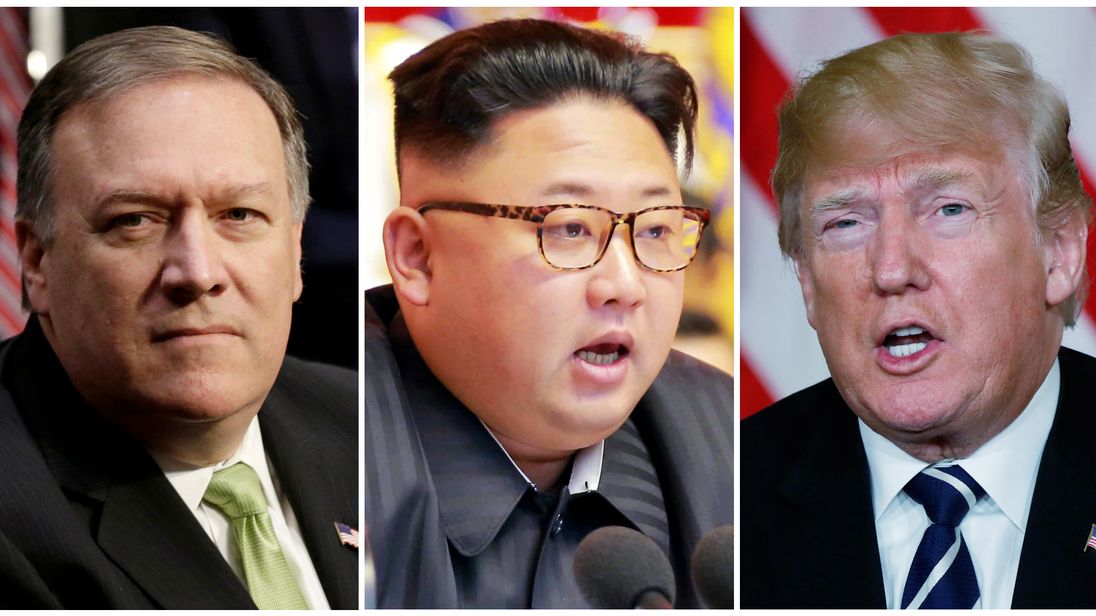 Last week, Mr Trump told Fox News he was weighing up "three or four dates" and "five locations" for the meeting with his North Korean counterpart.
He previously confirmed that he will meet him by the end of May, with some speculation that the summit could take place in Sweden.
More from Donald Trump
His latest comments came as he held a press conference with Nigerian President Muhammadu Buhari, during which he also addressed claims from Israeli Prime Minister Benjamin Netanyahu that Iran was "brazenly lying" when it said it never had a nuclear weapons programme.
But Mr Trump offered no comment on the news that Stormy Daniels – the porn star who alleges she had an affair with him – was suing him for defamation.