Was innocent man jailed for serial killer murders?
A man spent almost 40 years in jail after being wrongly convicted of two murders which the so-called..
---
A man spent almost 40 years in jail after being wrongly convicted of two murders which the so-called Golden State Killer may have committed.
Craig Coley spent 39 years in prison for the killing of his ex-girlfriend and her young son in 1978 in California.
The 70-year-old was exonerated in 2017 after prosecutors realised the DNA evidence at the scene in the Simi Valley did not match his.
Now, investigators have submitted DNA samples from the strangling of Rhonda Wicht, 24, and Donald, four, to see if they match up with former police officer Joseph DeAngelo.
He is accused of being the Golden State Killer, who terrorised California in the 1970s and '80s with a series of murders and rapes.
Also known as the East Area Rapist, the attacker killed 13 people and raped nearly 50 women.
DeAngelo, 72, appeared in court last Friday charged with eight counts of murder, with more charges expected.
He was arrested last Tuesday after investigators matched crime scene DNA with genetic material stored on an ancestry website by a distant relative.
Simi Valley Deputy Police Chief Joseph May said the force is waiting to see if DeAngelo's DNA also matches up with that found at Ms Wicht's apartment where she was found dead in 1978.
"It's within the realm of possibility that he could be a suspect in our case," he told KCAL.
Vietnam War veteran Mr Coley, who was found guilty of their murders after two trials, said he was hopeful the DNA would match.
"I just hope this guy matches it," he told New York Daily News.
"That will give the family some closure.
"Rhonda's family, they more than anyone need some relief from all of this.
"It seemed put to rest for a long time, and now all of a sudden, it's all come back to the surface."
He added that two of the Golden State killer's victims, Lyman and Charlene Smith, were bludgeoned to death at their home near his ex-girlfriend's.
"It's a difficult thing to put in words," he said.
"It's even more difficult to get away from the surreal feeling that this actually occurred in my life and delayed it for four decades."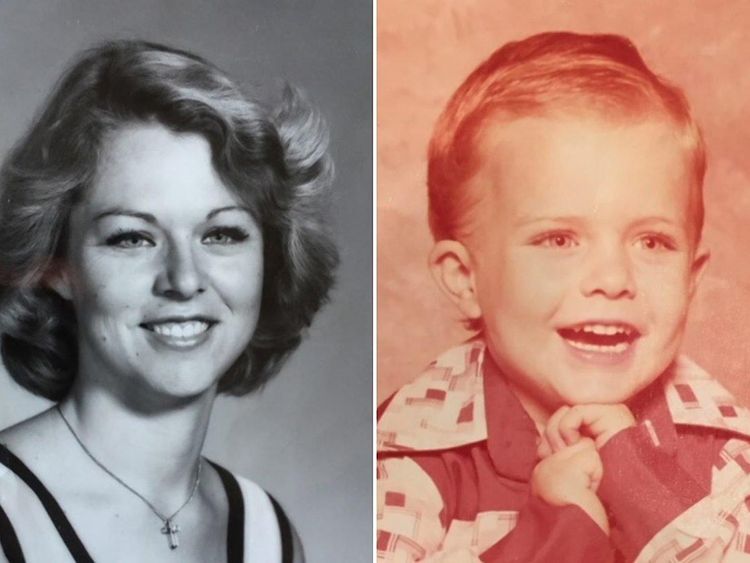 On Monday it was also revealed that another 73-year-old man living in a nursing home was misidentified in 2017 as the potential Golden State killer.
Court documents showed investigators convinced a judge to order the Oregon pensioner to provide a DNA sample after finding out from a different ancestry website that he had the same rare genetic marker as the killer.
His daughter, an amateur genealogist, helped investigators, as her father was in poor health.
More from World
However, detectives then determined that none of her relatives were viable suspects and turned to another DNA website where they managed to track DeAngelo down.
They waited for him to throw out his rubbish and swabbed items for DNA, which matched the crime scene, police said.