Kanye West describes slavery as 'a choice'
Kanye West has again courted controversy after suggesting that slavery was "a choice".
In an interv..
---
Kanye West has again courted controversy after suggesting that slavery was "a choice".
In an interview with celebrity news website TMZ he said: "When you hear about slavery for 400 years. For 400 years? That sound like a choice.
"Like, you was there for 400 years and it's all of y'all? It's like, we're mentally in prison.
"I like the word prison because slavery goes too direct to the idea of blacks.
"It's like slavery, holocaust. Holocaust – Jews, slavery is blacks. Prison is something that unites us as one race. Blacks and whites being one race."
When asked to explain, West said: "Yeah, right now we're choosing to be enslaved."
TMZ reporter Van Lathan told West he was "appalled" and "unbelievably hurt" the rapper was calling the marginalisation of "our people" over 400 years "a choice".
The rapper then apologised to Lathan, saying he was "sorry" he hurt him.
The interview caused an inevitable social media storm, particularly among his 21.8 million followers on Twitter.
The reaction of @wakandria08 was not uncommon saying: "Kanye West does not speak for all black people."
PettyWise posted a gif of an African Amercian woman on a computer under the heading: My ancestors clicking "unsubscribe" on slavery.com.
Kanye hit back tweeting: "Once again I am being attacked for presenting new ideas.
"The reason why I brought up the 400 years point is because we can't be mentally imprisoned for another 400 years.
"We need free thought now. Even the statement was an example of free thought. It was just an idea"
The slavery issue aside, the TMZ revealed details about the rapper's life more usually associated with the music industry.
The 21 Grammy Awards winner admitted that he became reliant on opiods after doctors increased his two pills a day in hospital up to seven when he was discharged after a liposuction operation.
Video shows West, 40, pointing to his stomach as he claims he got the fat removal surgery because he did not want the media calling him fat.
He said Rob Kardashian, the brother of his wife Kim Kardashian, was fat shamed so much in the media he flew back to the US from Italy before their wedding in Florence took place in 2014.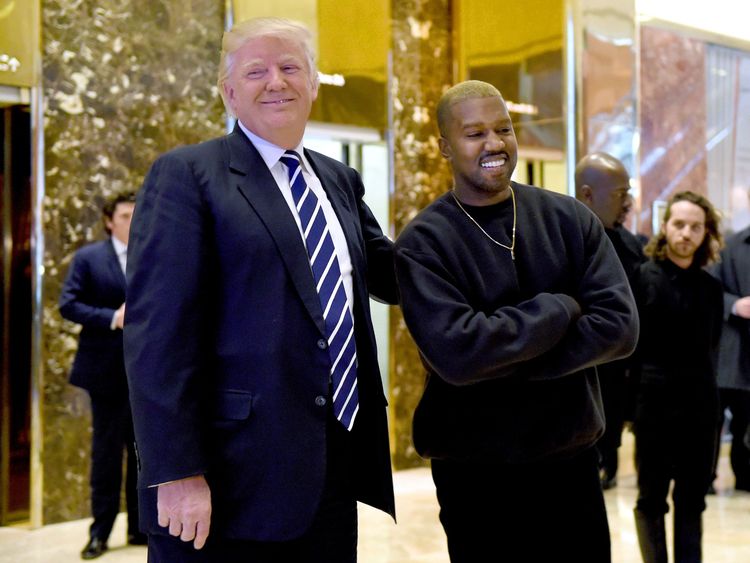 West was heavily criticised last week for his support for Donald Trump, declaring the US President his "brother" and that they share "dragon energy".
Breaking 11-months of Twitter silence, he also wrote a philosphy book "in real time" to satisfy his "innate need to be expressive" – after deleting all his previous tweets.
The tweets included advice for budding creatives as he told his followers not to "follow crowds" and "do what you feel, not what you think".
Many fans were left puzzled by the sudden outburst.
It is not clear if West was referring to those tweets in Tuesday's interview, but as he spoke of his opiod addiction, he said: "So the reason I do not want to delete those tweets is because I was drugged the f*** out, bro."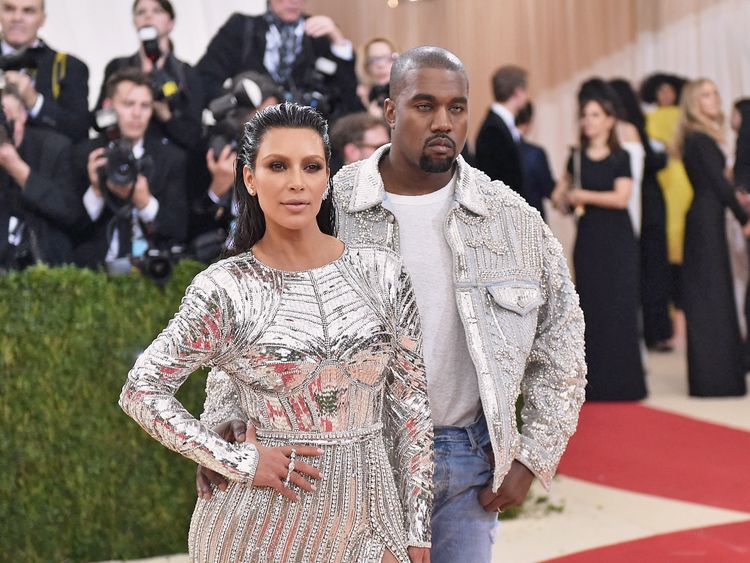 He explained that he started taking more opiods during his Pablo tour in 2016 which led to him being hospitalised and forced to cut the tour short.
The US is suffering from an opiod epidemic, with more than 800 people a week dying from painkiller overdoses in 2016, according to US Department of Health data.
More from Kanye West
Many people move onto heroin when their prescription runs out, with 170,000 people using heroin for the first time in 2016 and 948,000 overall using the illegal drug.
The US government found that in 2016 opiod misuse cost the country £370.3bn.