Good Morning Britain presenter Susanna Reid has hinted that she could be ready to find love again.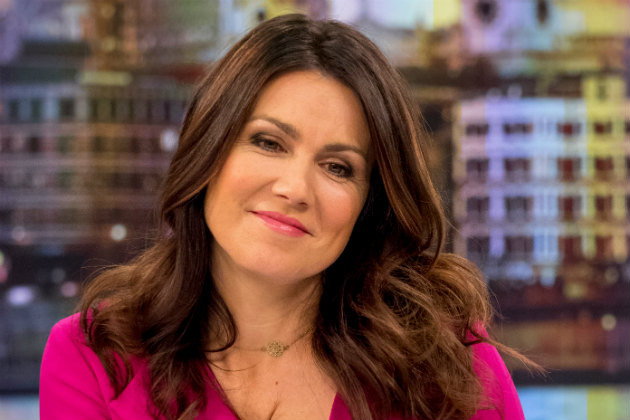 The mum-of-three split from her husband of 16 years, Dominic Cotton, back in 2014, and earlier this year she declared she never wants to get married again.
Although now it looks like Susanna has done a complete U-Turn when it comes to walking down the aisle after she shared a very telling message with her followers.
Taking to Twitter, the telly presenter posted a photo of football manager Gareth Southgate and his wife Alison sharing a sweet embrace after Englands sad defeat on Wednesday.
"I think a photo has just changed my mind on marriage", she wrote next to the poignant snap.
This marks a big development in Susannas views as she previously spoke out about finding a new man on GMB back in February.
Chatting about the ideal age to get married with co-host Piers Morgan, she declared: "Those who get married in their teens face a higher chance of divorce. People who get married after their early 30s have a higher rate of divorce as well.
"In other words, dont get married when youre too young and dont wait too long. There is a short window of opportunity – your late 20s to your early 30s. Thats it then, its over for me".
The 47-year-old – who shares sons Jack, Sam and Finn with her ex Dominic – then went on to reveal that she didnt want to tie the knot in the first place, confessing: "I never wanted to be married and dont want to change now… Thats it.
"I think Ill probably at some stage hopefully have another relationship, but not marriage."

But following her change of heart, it looks like Susanna is going to have no shortage of admirers as lots of fans flooded the star with offers on Twitter.
"So millions of people have just formed a queue!! xx", commented one, while a second cheekily added: "Will you marry me then?"
The post Good Morning Britains Susanna Reid makes huge statement about her love life appeared first on Woman Magazine.