The question of whether humans can spend prolonged periods in space is closer to being answered.
NASA has revealed the results of a study involving twins. One of them spent almost a year in space, while the other stayed on Earth.
Scott Kelly, who spent 340 days on the International Space Station (ISS), experienced some changes but largely returned to normal after coming back to Earth.
His test results were compared to those of his identical twin brother Mark, who stayed on Earth.
NASA says the results will inform how to maintain the health of crews on future expeditions to the Moon and Mars.
Advertisement
Both brothers are retired NASA astronauts – and the agency's findings, published in the Science journal, showed Scott underwent "thousands and thousands of changes at the molecular and genetic level".
One significant finding was that Scott Kelly's telomeres, the protective ends of chromosomes, became longer – even though they usually shorten with age.
More from Nasa
But it doesn't mean Kelly got younger while in space, as once back on Earth his telomeres mostly returned to pre-flight length, although he did have more short telomeres than before.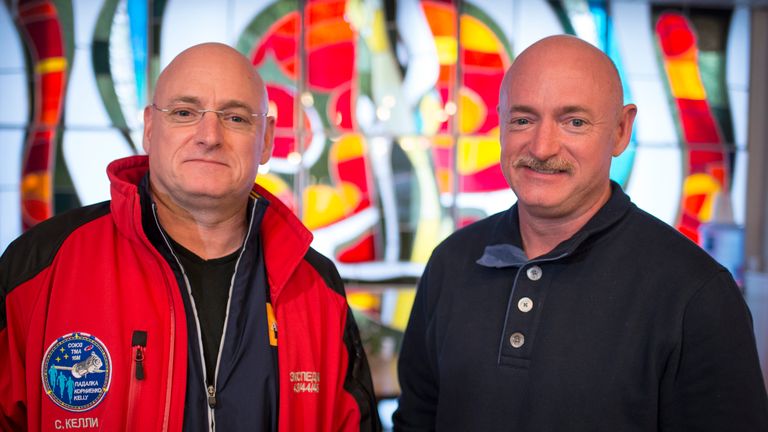 Susan Bailey, a telomeres expert from Colorado State University said: "We were surprised."
Kelly's DNA wasn't mutated in space but the activity of many of his genes – how they switch on and off – did change,
especially in the last half of the voyage, which ended in March 2016.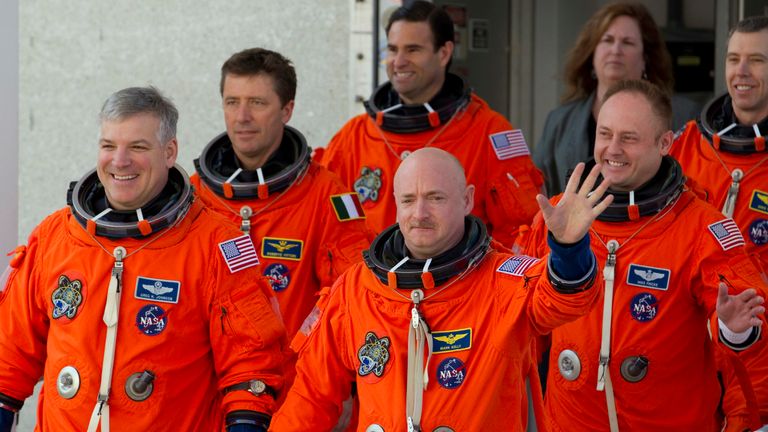 Geneticist Christopher Mason, who co-authored the study, said Scott's immune system genes were especially affected, as if it was put "almost on high alert as a way to try and understand this new environment".
Again, most gene expression returned to normal back home, but some of the immune-related genes were hyperactive six months later.