Coronavirus: UK deaths double in 24 hours
Ten more people in the UK have died in the last 24 hours after testing positive for coronavirus, bri..
---
Ten more people in the UK have died in the last 24 hours after testing positive for coronavirus, bringing the total number of deaths to 21.
The UK government's chief medical adviser, Prof Chris Whitty, said all were patients in "at-risk" groups.
The reported deaths were all in England, including London, Birmingham and Leicester.
The total number of confirmed cases in the UK has reached 1,140 while 37,746 people have been tested.
Prof Whitty said: "I understand this increase in the number of deaths linked to Covid-19 will be a cause for concern for many. The public should know every measure we are taking is seeking to save lives and protect the most vulnerable."
He gave his "sincere condolences" to the friends and families affected, adding "every single one of us has a role to play" in reducing the spread of the virus.
The 10 patients were being cared for by nine NHS trusts in England, including Buckinghamshire, Sandwell & West Birmingham, Wolverhampton, Leicester, Barts, North Middlesex and Chester.
All of those who died had underlying health conditions and were over the age of 60.
The government said on Friday it estimated the true number of UK cases to be around 5,000 to 10,000.
UK Prime Minister Boris Johnson has been meeting with officials at Downing Street to discuss the pandemic.
A newborn baby and its mother are among the latest new cases of the virus in England.
Medics are trying to confirm whether the baby, who was tested at North Middlesex Hospital, was infected during birth or before, according to the Sun newspaper.
Government advice is that there is "no clinical evidence" to suggest the virus can be transmitted through breast milk.
"Infection can be spread to the baby in the same way as to anyone in close contact with you," it says.
Meanwhile, government sources said mass gatherings might soon be banned in the UK to ease pressure on emergency services. It is thought a ban could take effect as early as next weekend.
Events still set to go ahead include the Grand National in April, the 75th anniversary VE Day commemorations and Chelsea Flower Show in May, and Glastonbury Festival in June.
The increase in cases in the UK comes as people continue to stockpile food and household items. The government has said there was "no need" for people to do so but has also relaxed restrictions on delivery hours for shops to make sure they remain stocked.
Skip Twitter post by @M_Davieswrites
Ridiculous scenes in Tesco Colney Hatch this morning. Shelves cleared like there's been a riot. The selfishness of some people filling their trolleys with multiple packs and leaving none for others is staggering. (Plus so much for getting here early to avoid crowded spaces.) pic.twitter.com/CIhJexaYul

— Michelle Davies (@M_Davieswrites) March 14, 2020
End of Twitter post by @M_Davieswrites
Former MP Luciana Berger called for members of the public to "look out for" each other after she said a man in a London supermarket refused to give an elderly lady one of his packets of pasta.
She said the incident, which she posted about on Twitter, was "very upsetting".
Meanwhile British holidaymakers face being stranded abroad as Spain is set to begin a two-week state of emergency, with bars, restaurants, shops and activities all closed.
Jet2 planes heading to Spain were turned around in mid-air as the airline cancelled all flights to the mainland, Balearic Islands and the Canary Islands.
The Foreign and Commonwealth Office (FCO) has advised against all but essential travel to parts of Spain as well as the whole of Poland.
The Polish government has said all borders would be shut for 10 days at midnight. Some non-Polish nationals – such as spouses or children of Polish nationals – will still be allowed to enter the country,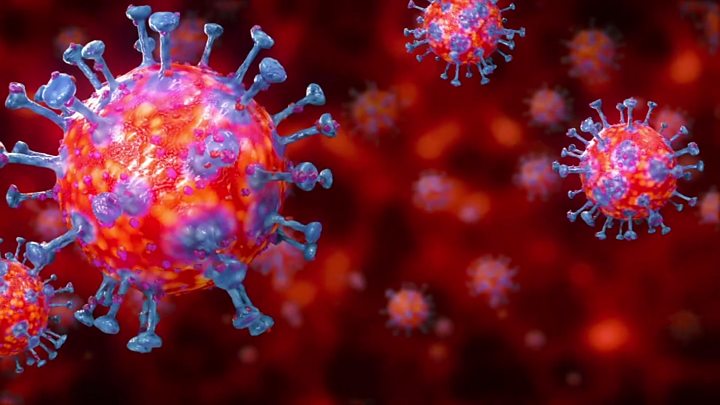 In other developments:
All Apple stores outside of what the tech giant calls "Greater China" – that is China, Macau, Hong Kong and Taiwan – have been closed for two weeks. The tech giant reopened all 42 of its Chinese stores on Friday after they were closed for a month, causing a huge drop in iPhone sales
Online supermarket Ocado has taken its app offline due to "performance issues driven by continued high demand" – while the website crashed for many users
People planning to visit eRead More – Source