Authors fume as online library "lends" unlimited free books
Enlarge / Sign in front of Middle Country public Library in Centereach, New York, on March 26, 2020…
---
For almost a decade, the Internet Archive, an online library best known for its Internet Wayback Machine, has let users "borrow" scanned digital copies of books held in its warehouse. Until recently, users could only check out as many copies as the organization had physical copies. But last week, The Internet Archive announced it was eliminating that restriction, allowing an unlimited number of users to check out a book simultaneously. The Internet Archive calls this the National Emergency Library.
Initial media coverage of the service was strongly positive. The New Yorker declared it a "gift to readers everywhere." But as word of the new service spread, it triggered a backlash from authors and publishers.
"As a reminder, there is no author bailout, booksellers bailout, or publisher bailout," author Alexander Chee tweeted on Friday. "The Internet Archive's 'emergency' copyrights grab endangers many already in terrible danger."
"It is a tarted-up piracy site," wrote author James Gleick.
The Authors Guild, a leading authors' organization, wrote Friday that it was "appalled" by the Internet Archive's move. "We are shocked that the Internet Archive would use the COVID-19 epidemic as an excuse to push copyright law further out to the edges, and in doing so, harm authors, many of whom are already struggling," the group wrote.
The Association of American Publishers also blasted the project last Friday. "We are stunned by the Internet Archives aggressive, unlawful, and opportunistic attack on the rights of authors and publishers in the midst of the novel coronavirus pandemic," wrote the group, which represents dozens of publishers, including most of the largest ones in the United States.
The Internet Archive responds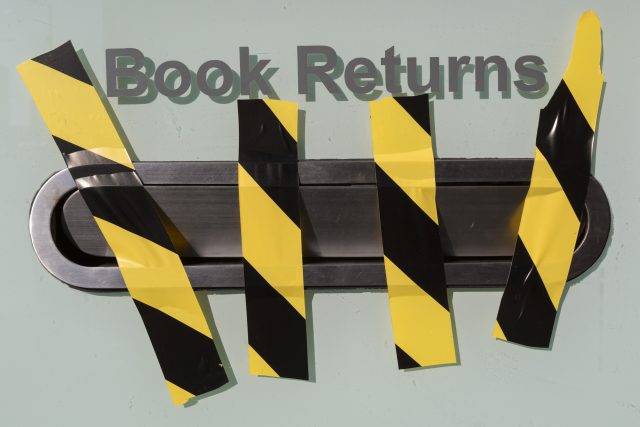 In a Monday blog post, the director of the emergency library project, Chris Freeland, wrote that the emergency library concept was inspired by the closure of libraries across the United States and around the world.
"Right now, today, there are 650 million books that tax-paying citizens [in the US] have paid to access that are sitting on shelves in closed libraries, inaccessible to them," Freeland wrote. "To meet this unprecedented need at a scale never before Read More – Source