A coronavirus testing centre in Kent has been shut – reportedly to make way for a lorry park in the run up to the next big Brexit deadline.
Part of a car park at Ebbsfleet International train station was used at the start of the pandemic as a drive-through to test NHS staff and other essential workers for COVID-19.
But the government has confirmed the centre has been closed and a new one set up 30 minutes away in Rochester.
This is because the original site "is required by HMRC for EU exit", according to a leaked document from Kent County Council reported by the BBC.
It said the space may be needed to carry out checks on goods when the transition period runs out at the end of 2020.
Advertisement
Kent County Council did not deny the report when contacted by Sky News.
It is understood the Ebbsfleet site is being considered for use to carry out customs checks of cross-Channel lorries from 31 December.
More from Brexit
That is the point when the UK will stop automatically following most EU rules and either enter into a new relationship struck by trade deal negotiators or based on World Trade Organisation terms.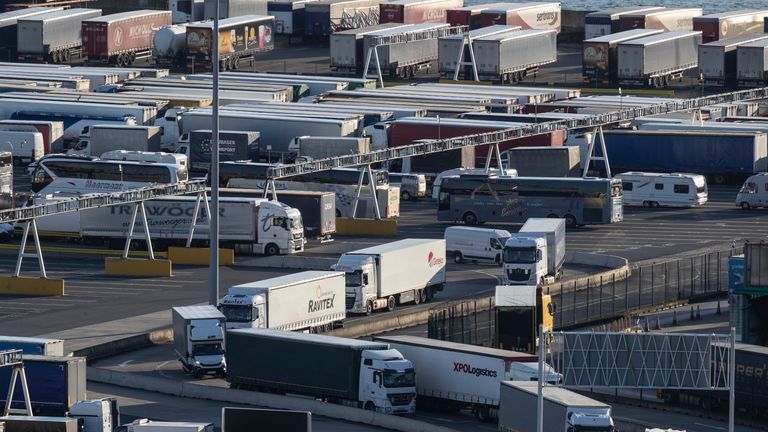 The government confirmed the testing Read More – Source